2 Easy Ways to Boost Your Immune System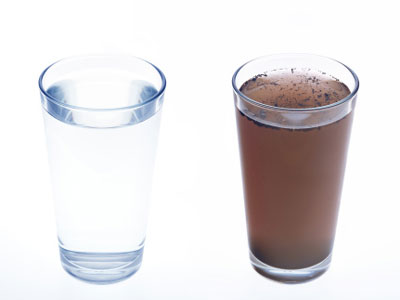 There are several symptoms of a weakened immune system.  If you notice any of these symptoms happening to you, you might want to make some lifestyle changes quickly, or you could end up taking an unwanted sick day.
One symptom of a weakened system is you don't drink enough water and you are dehydrated.  Your body needs water in order to flush out the toxins and keep your organs and joints lubricated.  Water benefits the liver and the kidneys by helping them to flush out built up toxins the body has produced.  Coffee and tea do count, but plain water is the best.  Your urine should be clear when you are properly hydrated.
When drinking more water, make sure you are consuming good quality water.  An estimated 25 million Americans are drinking well water that contains over the acceptable amount of arsenic.  Arsenic occurs naturally in rocks, water, soil, plants, and animals.  Higher levels of arsenic are found in ground water sources (i.e. wells) more than surface water (i.e. lakes and rivers).  Most well water systems should have levels of 2ppb (parts per billion) to 10ppb.
Studies have shown that people who are drinking water with higher levels of arsenic have weakened immune systems.  If you are drinking from a well, make sure to have the water tested regularly, or ask for yearly reports on the test results of your well.  There are some filtration options available if you are worried about your well water. 
Keep your body healthy this flu season by staying properly hydrated.  Fill a portable container with water if you are on the go.  Support being green in the office by suggesting a bottleless water cooler.
---
posted in Bottleless Water Cooler, Drinking Water Quality, Hydration and Your Health
Categories
Archives
Share